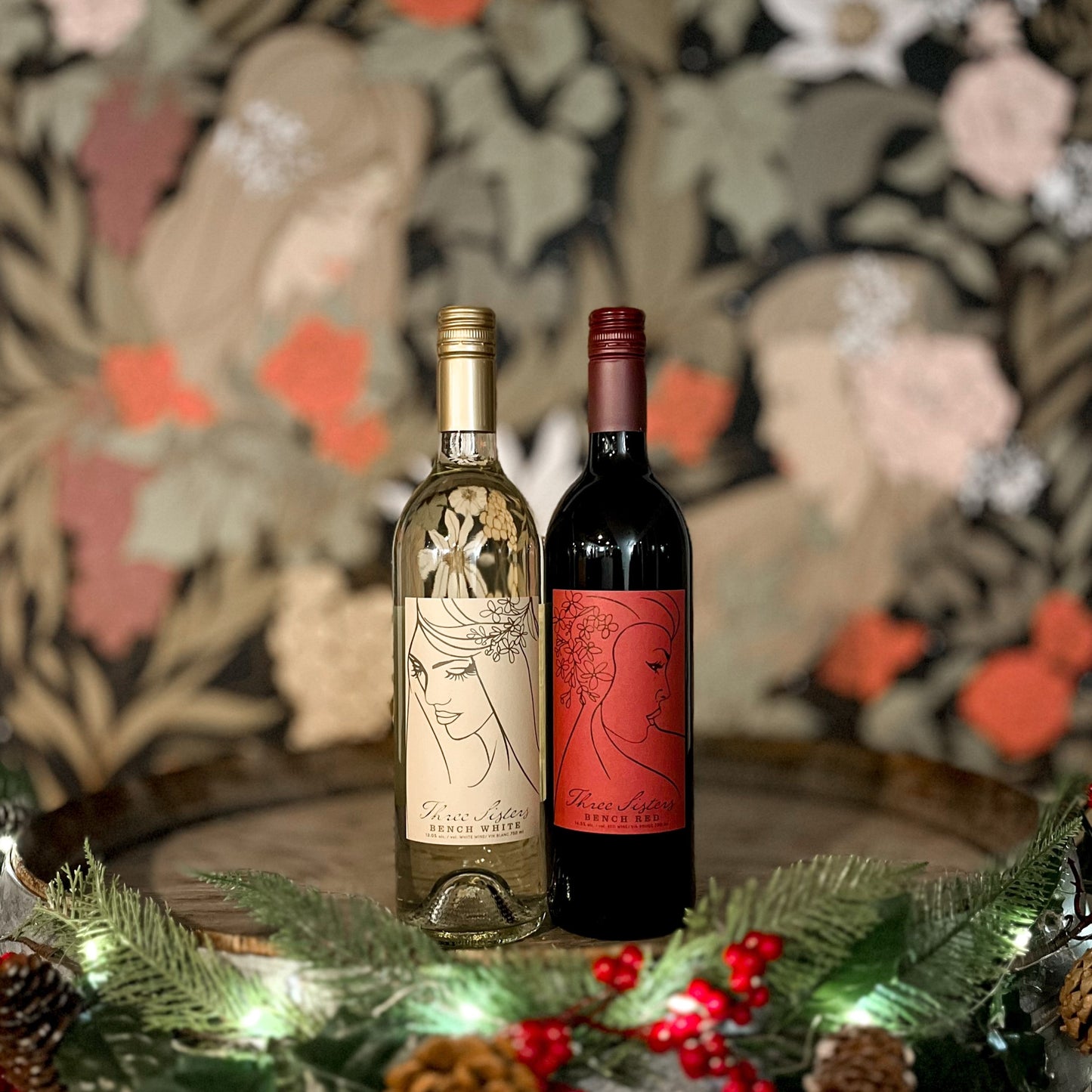 Looking for a Gift that Pairs Perfectly with the Holidays?
It's that time of year again, when the air is filled with the sweet scent of holiday cheer and the sound of wrapping paper being torn to shreds. But amidst the chaos of gift-giving, there's one present that never fails to impress: wine. And not just any wine, mind you, but the finest selection from Three Sisters Winery.
What's the Deal with Three Sisters Winery?
Well, let us fill you in on the secret. We are offering a discount of 10% off when you purchase 12 bottles or more of our selected wines. That's right, you can stock up on your favourite vino and save some serious cash in the process. It's a win-win situation (pun intended). See selected wines here.
But Wait, There's More: Santa's Secret Stash!
If you're looking for something extra special to put under the tree, look no further than Santa's Secret Stash. This curated case of 12 wines is like finding a hidden treasure trove of holiday joy. Each bottle is hand-picked to ensure maximum merriment and guaranteed satisfaction, even for Santa. See Santa Secret Stash here.
Spread the Holiday Cheer with Three Sisters Winery
Whether you're shopping for your wine-loving friends or treating yourself to a little holiday indulgence, Three Sisters Winery has got you covered. With their wide selection of wines or Gift Certificates you're sure to find the perfect bottle for every occasion. And with their special holiday discount, you can't go wrong.
So, this holiday season, skip the stress of finding the perfect gift and opt for the gift that keeps on giving: wine. With Three Sisters Winery, you'll be spreading holiday cheer one bottle at a time. Cheers to that!